Bitget, top crypto derivatives and copy trading platform, has announced the launch of a new on-ramp service specifically designed for purchasing crypto using VISA and Mastercard. The new solution is meant to provide a higher degree of convenience for users seeking to inject fiat liquidity into the platform for their operations. The launch will be marked by a prize giveaway event.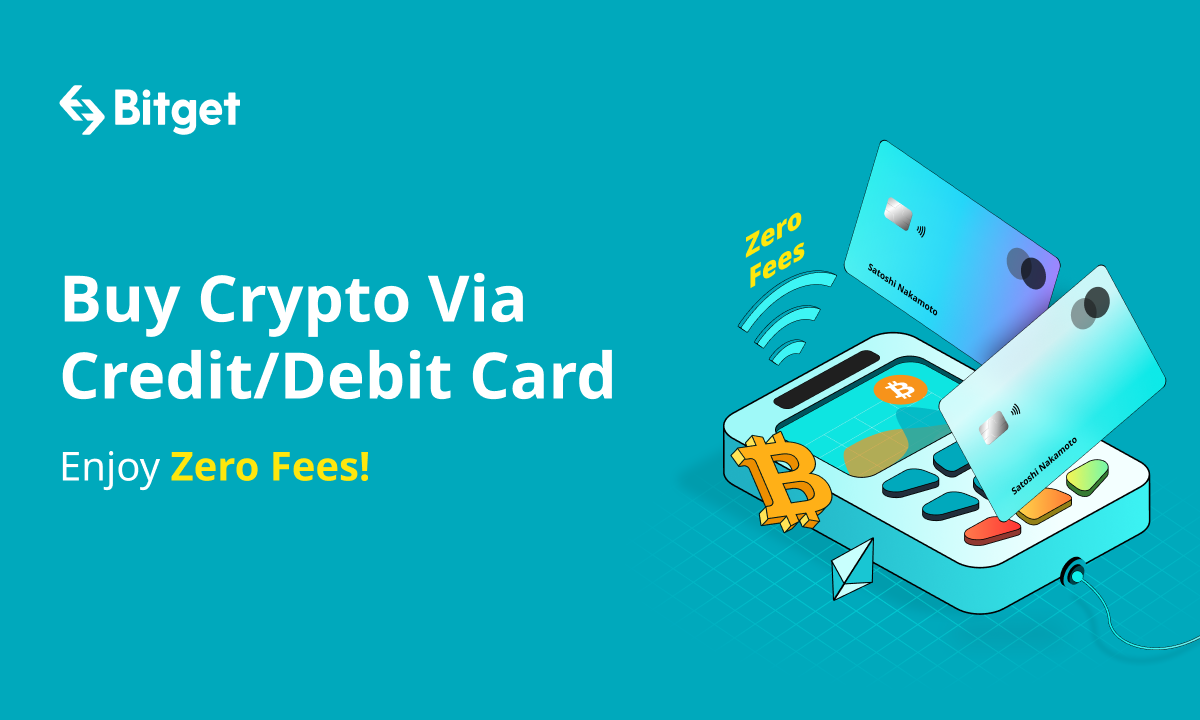 The launch of the new on-ramp service comes as Bitget is expanding its global operations and attracting new audiences of users. The new service will support more than 140 fiat currencies and will allow their use for direct purchase of USDT, BTC, and BGB via credit or debit card on the Bitget exchange platform.
Bitget will be marking the occasion by kicking off the Zero Fees event – making it a favorable time for users to transfer large amounts of fiat. In addition to zero fees for transfers, users will be able to share a 100,000 USDT prize pool. The event will start at 10 AM UTC on April 21.
In order to be eligible for participating in the Zero Fees event and having a chance of winning a share of the prize pool, users will have to register via the Bitget platform and complete a transaction worth 300 USDT using their credit or debit card. The rewards are limited and only available to the first 10,000 users who complete the target action under the conditions of the event.
Gracy Chen, Managing Director of Bitget, says, "The launch of our new on-ramp service is designed to make it easier for users to deposit fiat currencies using bank cards. As a leading cryptocurrency exchange, we are committed to providing a sustainable and secure bridge between traditional and blockchain finance. Enabling different fiat on-ramp solutions will create accessible gateways that serve international users and communities. This new on-ramp service will bring a higher degree of convenience to our users and is a crucial step towards crypto mass adoption."
Bitget has also simplified the procedure for acquiring cryptocurrencies using bank cards. The new service will require users to log into their Bitget accounts first and then click on the "Buy Crypto" button. Next, users will have to add a new debit or credit card to their account and select a currency before completing a purchase transaction.
The launch of the new on-ramp service comes in light of the growing capitalization of the native Bitget BGB token. BGB has been showing positive market performance throughout the whole year, recently reaching its all-time high value of $0.51 in this February and showing a 500% growth in terms of trading volume. The uptick is being attributed by experts to the growing influence of the Bitget exchange in the crypto market and the platform's expansion into new services as per its new and updated 'Go Beyond Derivatives' development strategy.
About Bitget
Established in 2018, Bitget is the world's leading cryptocurrency exchange with futures trading and copy trading services as its key features. Serving over 8 million users in more than 100 countries and regions, the exchange is committed to helping users trade smarter by providing a secure, one-stop trading solution. Bitget inspires individuals to embrace crypto through collaborations with credible partners, including legendary Argentinian footballer Lionel Messi, the leading Italian football team Juventus, and official eSports events organizer PGL. According to Coingecko, Bitget is currently a top 5 futures trading platform and a top 10 spot trading platform.
For more information, visit: Website | Twitter | Telegram | LinkedIn | Discord
For media inquiries, please contact: media@bitget.com