Bitget, top crypto derivatives and copy trading exchange, has announced an expanded partnership with Banxa, the popular fiat-to-crypto gateway. This move comes as the exchange affirms its position as a trusted and secure platform for traders worldwide.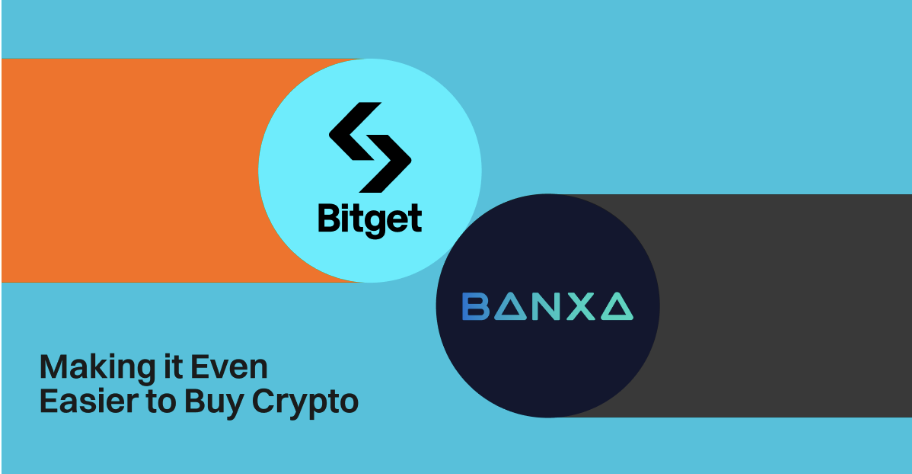 Initially formed in January 2022, the partnership between Bitget and Banxa has been instrumental in simplifying cryptocurrency purchases. By integrating Banxa's secure and efficient payment gateways, Bitget has enabled traders to buy digital assets using debit and credit cards, and a variety of local payment methods across more than 135 countries.
Building on this foundation, Banxa will now introduce localized payment options tailored to Bitget users in Canada, the Netherlands, and Australia. In Canada, users can buy crypto using Interac; in the Netherlands, iDEAL, and in Australia, PAYID.
These methods not only make transactions more accessible but also more affordable, bypassing the high fees and low conversion rates typically associated with credit and debit cards. Banxa stands as the exclusive provider for these localized payment options, ensuring that crypto purchases on Bitget can be executed swiftly — often within minutes.

Banxa has a proven track record in facilitating seamless crypto transactions. With its focus on compliance and security, Banxa has become a trusted partner for crypto exchanges, wallets, and other platforms looking to offer users a smooth on-and-off ramp for digital assets.
"The expanded partnership aims to dismantle the financial and technological barriers often associated with buying digital assets. Integrating Banxa's specialized payment methods allows Bitget to solidify its market position in these key regions while Banxa fortifies its reputation as a secure and efficient fiat-to-crypto gateway. This move also aligns with Bitget's recent rebranding initiative, which pivoted the platform toward a 'Trade Smarter' philosophy. By focusing on delivering intuitive, secure, and user-centric trading experiences, Bitget is setting new industry standards ", said Gracy Chen, Managing Director of Bitget.
Bitget recently introduced streamlined visual elements and is preparing for the implementation of AI-powered tools designed to create a mutually beneficial trading ecosystem. The rebrand has also driven enhanced reward systems, advanced tier trading, seamless transactions, and favorable commission structures, allowing Bitget to elevate its user experience comprehensively.

The partnership will elevate both platforms' commitment to financial inclusivity and technological innovation. As digital assets continue to gain prominence in global finance, Bitget and Banxa are leading the way in offering effortless, secure, and cost-effective avenues for participation.
About Bitget
Established in 2018, Bitget is the world's leading cryptocurrency exchange that offers Copy Trading services as one of its key features. Serving over 20 million users in more than 100 countries and regions, the exchange is committed to helping users trade smarter by providing a secure, one-stop trading solution. Bitget inspires individuals to embrace crypto through collaborations with credible partners, including legendary Argentinian footballer Lionel Messi and official esports events organizer PGL.
For more information, visit: Website | Twitter | Telegram | LinkedIn | Discord
For media inquiries, please contact: media@bitget.com
About Banxa
Banxa is a leading infrastructure provider enabling embedded crypto, empowering businesses to embed crypto into their existing platforms, and unlocking new opportunities in the rapidly evolving crypto economy. Through an extensive and growing network of global and local payment solutions, Banxa helps businesses seamlessly integrate crypto and fiat for international audiences. The Banxa team is building for a world where global commerce is run on digital assets, and has headquarters in the USA, Europe, and Asia-Pacific.